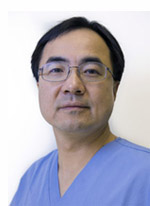 Dr. Yuying Zhu, Columbia University General Dentist 朱宇鷹 哥倫比亞大學牙醫博士 口腔全科
Dr.Yuying (Eugene) Zhu, D.D.S. received his dental degree from Columbia University. He is a recipient of Odontology Award which signifies top academic achievement with a highest potential to succeed in dental profession. Dr. Zhu believes healthy teeth and beautiful smile can be possible with preventive dental care from the dentist combined with proper maintenance of personal oral Hygiene. Dr. Zhu continuously trains with new technologies of dentistry and is committed to offering the latest, most effective treatments possible for everything from a simple filling procedure to more complex surgeries. Dr. Zhu works with other dental specialists when necessary to insure that each patient receives the very best treatments.
"More options, more comfort, and more quality of care-these are our goals", states Dr. Zhu.
When Dr.Zhu is at his free time, he enjoys golfing, traveling, cooking and his favorite hobby is photography.